What's the difference between name brand printer cartridges and other third-party ink alternatives?
If you've shopped for printer ink or toner online, you'll know that there are a few different cartridge options available. By far, the most familiar cartridges are name brand cartridges, also known as original cartridges or OEM cartridges. OEM (original equipment manufacturer) printer cartridges are cartridges designed and built by your printer manufacturer for your printer.

Remanufactured and compatible printer cartridges, on the other hand, are built by and available from a third-party manufacturer, often for far less than the average name brand cartridge. Sometimes referred to as "aftermarket" or "generic" printer cartridges, remanufactured and compatible cartridges have been around for years and yet there are still many printer users that aren't familiar with these affordable alternatives.

This great article from ldproducts.com breaks down the differences of all three cartridge types, so you can make a smart buy the next time you are shopping for ink or toner.
First, some background…
It's no secret that printer cartridge replacements can be one of the most expensive parts of owning a printer. Many can end up costing more than the price of the machine, leaving customers with a pricey printing bill every time they need to replace their ink. Not surprisingly, this business model is nothing new. Razor manufacturers perfected this sales approach years ago, where they made a profit off selling razor handles for cheap, only to charge a premium for the blades that go with the handle. Most printer manufacturers follow a similar model with their lower end printers, selling the printer at a loss, while making up for it with cartridge price. In response, viable alternatives have popped up in the shaving industry and the same is true with printing industry. Alternative printer cartridge options have grown to be a competitive and reliable solution for consumers looking to save on printer costs.
Here at thecartridgecentre.co.uk, we have customers regularly asking us about the difference between our products and the name brand. It's clear that their affordable cost make them an enticing alternative, but what are you getting for that value? Here, we dive into all of the most common questions, including:

What are the differences between name brand, remanufactured and compatible printer cartridges?
Are remanufactured and compatible cartridges just as reliable as the name brand?
Will I get the same page yield and print quality as a name brand brand cartridge?
Are remanufactured and compatible printer cartridges easy to install?
Do remanufactured or compatible cartridges track ink or toner levels?
Let's start with the differences!
Original (OEM) Printer Cartridges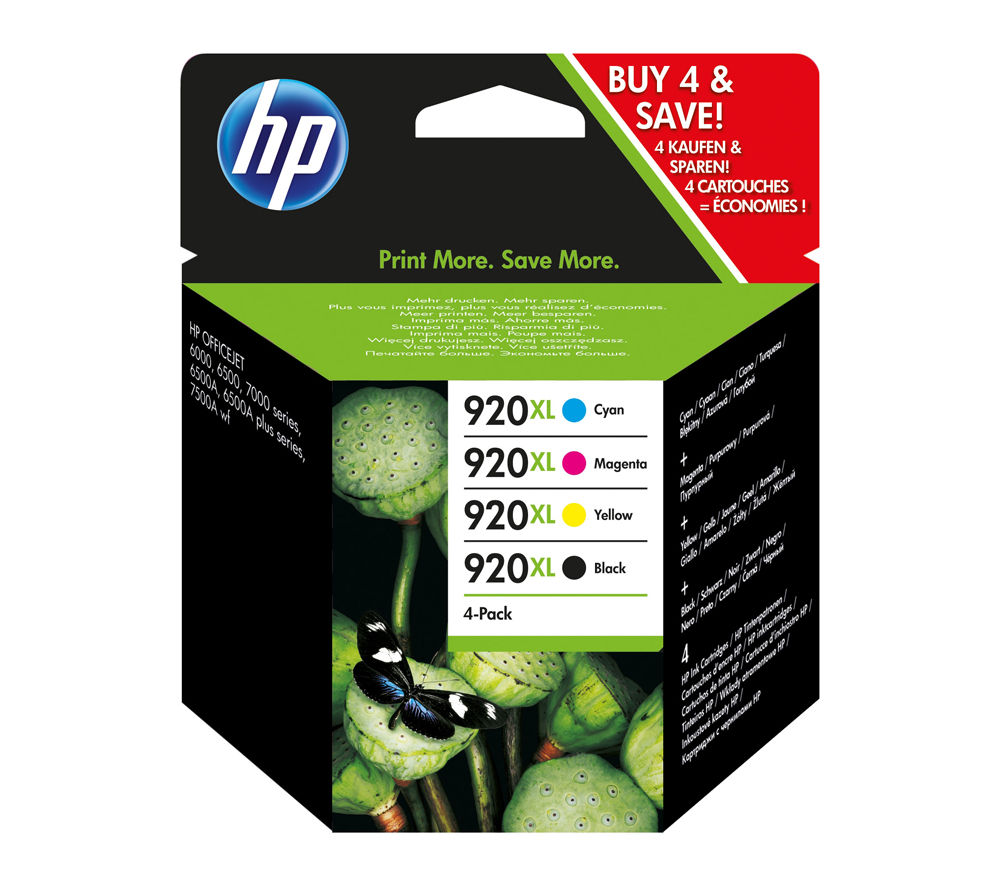 These are cartridges that are made by your printer manufacturer. Each cartridge series is designed for a specific group of printers. Printer manufacturers spend a lot of money on research and development of their printers and their cartridges, which adds to the cost of the cartridges themselves. Name brand cartridges are generally more expensive than aftermarket cartridges but they are very dependable and sometimes the only option if your printer is new to market or uncommon.
Remanufactured Printer Cartridges
A remanufactured cartridge is a name brand cartridge that has gone through one cycle of use. After a cartridge has been used, it is recycled, picked up by a remanufacturing facility and professionally remanufactured. These cartridges use the same shell as a name brand cartridge, so they will often look very similar to the OEM product. During the remanufacturing process, the cartridge is disassembled, extensively cleaned, tested for quality and any worn or damaged internal components are replaced. The cartridge is then carefully reassembled, refilled with ink or toner to the same yield as a name brand cartridge, tested again and brought back to life. Remanufactured printer cartridges typically cost less than the name brand because they do not require as many new components to create a finished, working product. By using the original shell and most of the original internal parts, manufacturing costs remain low and the savings are passed onto the customer! If you've purchased a printer that is new to the market, it may take some time for a remanufactured cartridge option to become available for your machine. Since remanufactured cartridges rely on recycled name brand cartridges, manufacturers have to wait until there is a large enough pool of OEMs to pull from to produce a remanufactured version. Buying remanufactured cartridges are better for the environment too, preventing one less cartridge from ending up in a landfill.
Compatible Printer Cartridges
A compatible cartridge is a brand new printer cartridge built by a manufacturer other than your printer. Most are uniquely designed to differentiate from their name brand counterpart but despite any structural differences, the cartridge will still fit in your machine and print the same number of pages, just like an OEM cartridge. It is similar to buying the generic version of a name brand product. Costco® has their Kirkland Signature® line, Target® has their Up and Up™ line, and with a compatible cartridge provider you get a brand new alternative product, without sacrificing quality. Additionally, compatible manufacturers don't have the added research and development costs or frequent firmware technology updates, allowing them to keep cartridge prices low.
Are remanufactured and compatible printer cartridges just as reliable as the name brand?
Yes, most are just as reliable as the name brand, but do your research before settling on a particular cartridge provider. Many aftermarket cartridges are produced abroad (mainly in China) and a handful are still produced in the U.S.A. With any secondary market, there is a lot of competition and varying degrees of quality. Search for "compatible printer cartridges" on Google® and you'll find dozens of competing brands and price points. To find a reputable supplier, look for a high number of positive reviews and a strong product guarantee.
You can't go wrong with the compatible range from thecartridgecentre.co.uk, our cartridges come highly reviewed and are guaranteed to offer exceptional print results page after page. Thousands of compatible cartridges are available with us. 
Will I get the same page yield and print quality as a name brand printer cartridge?
Yes, an aftermarket cartridge from a reputable supplier will print the same number of pages and offer a similar print quality as a brand name cartridge. Our cartridges are subjected to rigorous quality and reliability testing standards to ensure you receive the absolute best printing results. Cartridges are filled to the factory recommended ink levels to match the manufacturer's quoted page yield, as based on ISO/IEC 24711 specifications. Keep in mind, not every printer cartridge is perfect. Every once in a while there might be a bad apple in the bunch, even with name brand cartridges, which is why you should make sure your cartridges are backed by a strong guarantee. At The Cartridge Centre, we take pride in how much work and time we put in to make sure our products exceed our customers' expectations.
Are remanufactured and compatible printer cartridges easy to install?
Aftermarket cartridges will install seamlessly in your printer, just like a name brand cartridge. As mentioned previously, remanufactured cartridges use the same shell as the name brand, so the installation process is essentially going to be identical to installing an OEM cartridge. The compatible cartridge installation process can be a little different due to a slightly different cartridge design, but don't let it deter you. Remember, compatible cartridges are carefully designed to to work with your printer. Sometimes you may encounter a tab on the cartridge that needs to be shifted a bit before installation, or you might need to gently nudge a cartridge into place, but compatible cartridge manufacturers have gotten so sophisticated in their design in recent years that the difference is minimal.
Do remanufactured or compatible printer cartridges track ink or toner levels?
Yes, most remanufactured and compatible printer cartridges will accurately track ink and toner levels so you know when to replace your cartridge. To confirm, read the cartridge product description on the remanufactured cartridge provider's website, it should include some copy about monitoring ink levels since it's a major selling point for the aftermarket industry. If there isn't any mention of ink or toner levels, then the cartridge likely cannot track them. There are some remanufactured cartridges that may not accurately read in your printer but they will yield the full number of printed pages equivalent to the name brand. If you know roughly how long it takes you go to go through a name brand cartridge you can use that as your baseline to manually track cartridge usage.